The Cabinet Guy offers a full service solution.
From providing the measurements and design drawings to fabrication in their own manufacturing facility and finally to high quality installation, the Cabinet Guy will ensure you get your quality custom solution.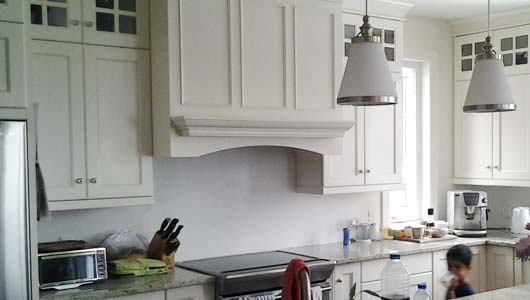 Custom Kitchens
Unsure of how you want your kitchen to look? Leave it up to the Cabinet Guy to provide expert advice on how to create your dream custom kitchen.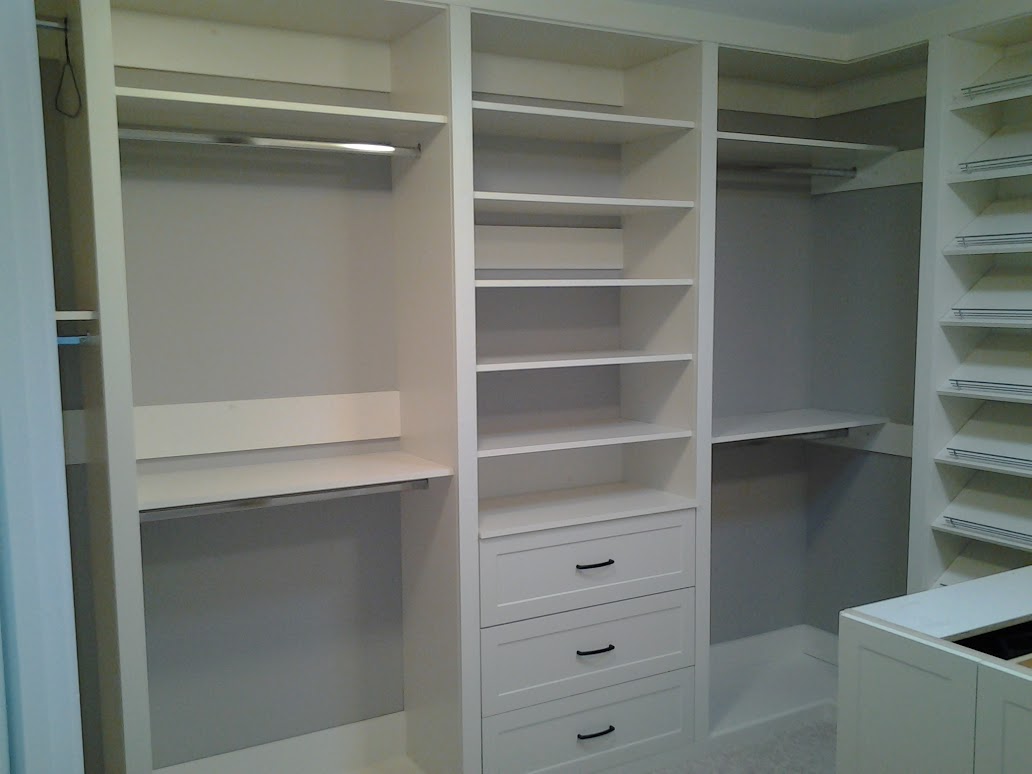 Custom Cabinets
All cabinets, shelving units, and storage solutions are constructed from the highest quality of wood/polymer products and made to your specifications. Each piece is characterized by high quality, long life and is a reflection of every project.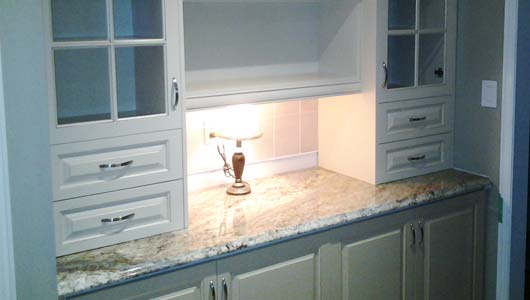 Refacing Specialists
Well built cabinets seldom need to be replaced so when you want a new look the Cabinet Guy can take your old cabinets and resurface them to modernize to your personal taste.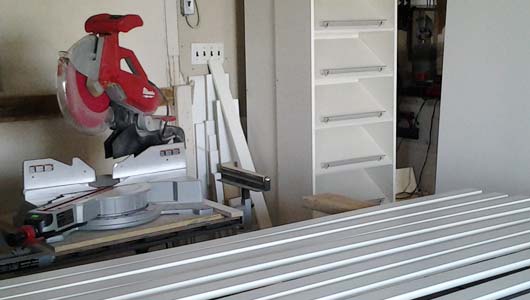 Custom Wall Units & Storage Solutions
The Cabinet Guy specializes in building incredible custom wall units and storage solutions to fit your unique needs.
Need expert advice?
If you're in need of expert advice, feel free to contact us and we'd be glad to provide you with a free consultation and scaled image.